We Start From Scratch So You Don't Have To
Our goal is simple, provide you the same fresh, quality baked goods we feed our own families—every day, every time. We expertly bake up fresh breads, muffins, cookies, cakes, pies and more in each of our stores daily.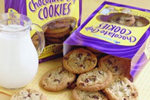 Chocolate Chip Cookies "The Purple Bag"
Childhood was a time we sat in a kitchen in anticipation of the moment when the first batch of hot chocolate chip cookies had cooled just enough to take that first bite. Your family can still enjoy the goodness of freshly baked chocolate chip cookies right from the oven.
Our bakery starts with the quality ingredients you expect in this homemade classic including real butter and our very special chocolate chips. Our bakers prepare them daily to ensure your freshness worthy of a cozy setting and a cold glass of milk.
We deliver freshness and goodness to make moments memorable for generations to come!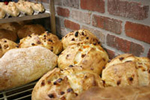 Bread and Rolls
Our variety of breads and rolls is the best thing since, well, sliced bread. We keep the ovens going throughout the day so there's always something wonderfully fresh and ready for you.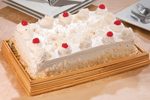 Cakes and Cupcakes
Whether you're celebrating a special occasion or just rewarding yourself for making it through a tough day, we've got a cake for you. Choose an elegant specialty cake, traditional sheet cake, ice cream cake or have us personalize a cake while you wait. We can even create a custom design to your exact specification. Click here to get a taste of our birthday and specialty cakes.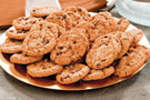 Cookies and Pies
There's nothing quite as tempting as fresh baked cookies and pies. Our bakers are hard at work every day to make sure there's no shortage of temptations.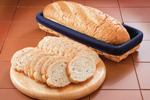 French Bread
Ooo la la! There's nothing tastier than our fresh baked French bread. It's a guest favorite. Baked fresh daily and ready to serve plain or with your favorite butter and seasonings. One taste and you'll be back for seconds.

Will L. had this to say about Albertsons French Bread on our Facebook page:
"Love the french bread!! Especially when it just comes out nice and warm, awesome just like that or with a lil butter!!! Albertsons fresh baked french bread is better than any other stores around town, and I've tried 'em all!"