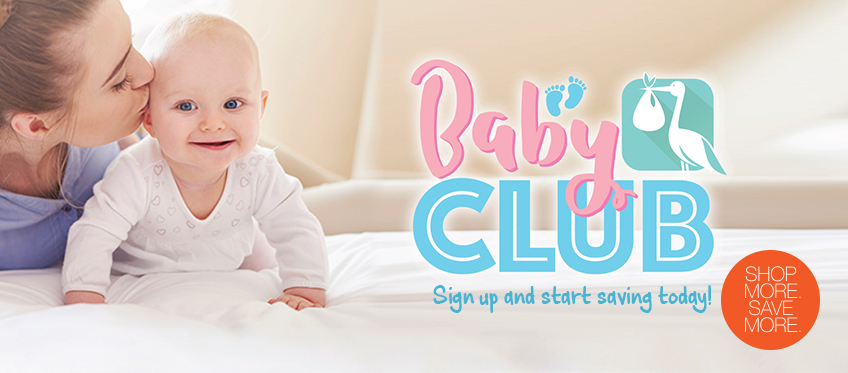 The baby club lets you earn savings and discounts on the products you need most, for the ones you love most. Every month look for savings on your receipt for discounts on items for your baby. We look forward to helping you raise happy and healthy children! All you have to do is sign up for Kids Club and we'll take care of the rest.
---
THIS MONTH ONLY, new and existing Baby Club members who make a purchase in our Baby Department and enter their Rewards phone number at checkout will be entered to Win a FREE Year's Supply of Diapers! It's that easy.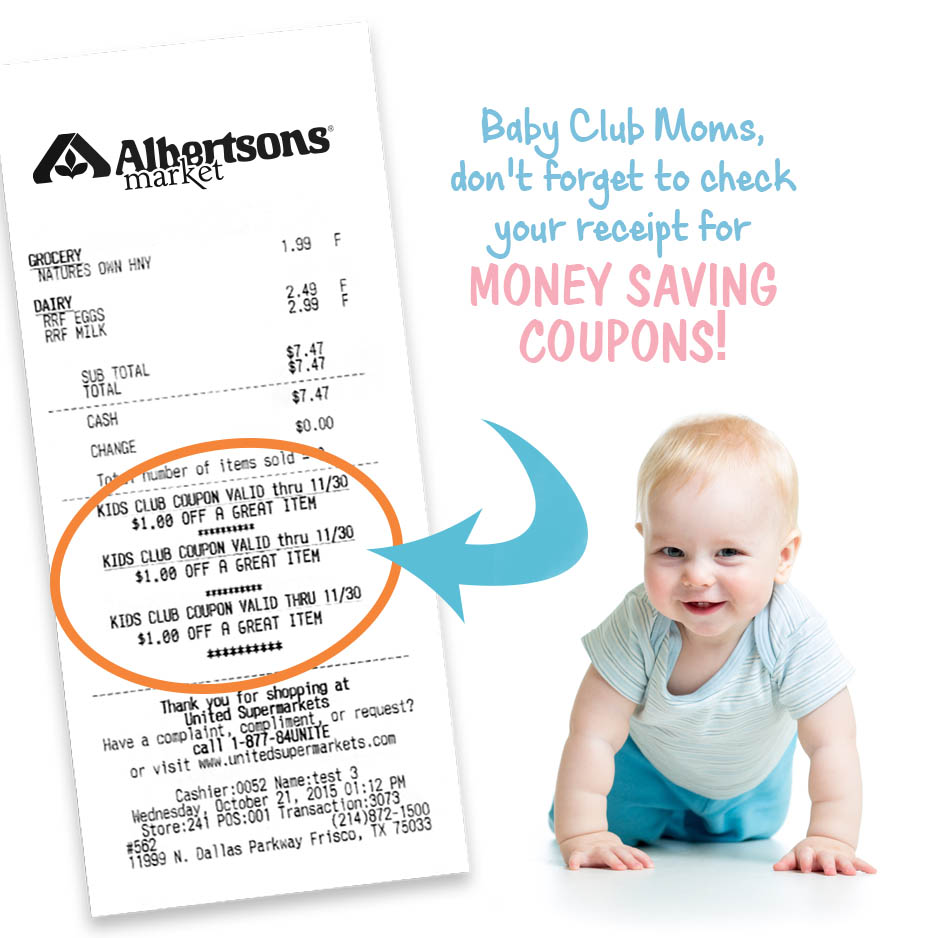 Exclusive monthly offers printed on your receipt for discounted baby items
Earn Baby Club bonus points toward free gas and groceries
FREE Smash Cake for your baby's first birthday
Birthday card sent each year to celebrate your baby's special day
Special events and contests exclusively for Baby Club members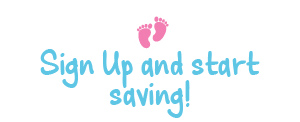 You can enroll in the Baby Club on our mobile app, in-store kiosk or by clicking the button above.

Not a Rewards member? Click Here to sign up for FREE today, then make sure you fill in your baby's name, birthdate and gender on the Interests and Clubs section.